Give your patio the ultimate clean.
You spend a lot of time out on your patio hanging out with friends, enjoying quality time with your family, and relaxing and enjoying your yard. While you love spending time on your patio, you don't love when it starts to get covered in dirt, grime, stains, mold, and other contaminants that make it less functional and unsightly in appearance.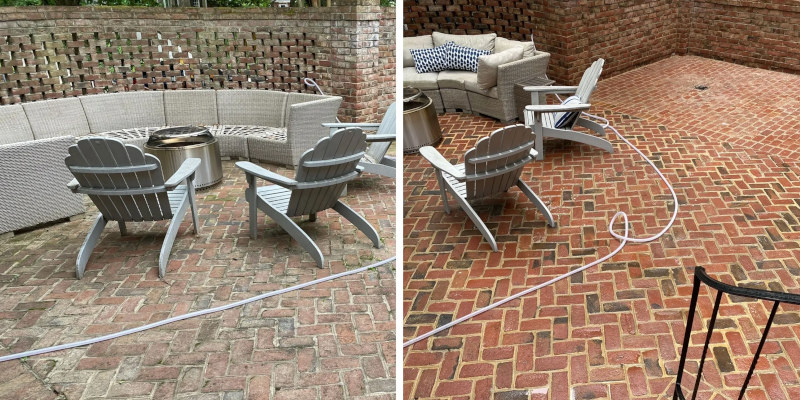 If you feel like a garden hose isn't cutting it when it comes to keeping your patio clean, it's time to try something else. At Pelican Prowash, we soft wash properties, including patios, throughout the Southport, North Carolina area, and we can't wait to show you what kind of results soft washing can get for your patio and the rest of your home.
Soft washing is an innovative cleaning process designed to eliminate buildup at its source. It uses a combination of cleaning solutions and low-pressure water to emulsify buildup and clear away everything dirtying the surfaces completely. One of the reasons why soft washing is a great choice for patio washing is because it's gentle on surfaces as well as highly effective for getting rid of buildup.
If you want to get your patio cleaner than clean without causing any damage to the surface, soft washing is the way to go. We're excited to tell you more about the patio washing process and what it involves. Contact us today to learn more about our patio washing services or soft washing in general and to schedule an appointment.
---
At Pelican Prowash, we offer patio washing services in Southport, Chapel Hill, Cary, Apex, Holly Springs, and Wilmington, North Carolina.