Choose a superior cleaning option for your home.
When it comes to cleaning the exterior of your home, many people might immediately think of pressure washing. Fortunately, for the safety of your home and siding, this is not the only cleaning method available. We at Pelican Prowash prefer an alternative method known as soft washing. We are happy to offer our soft washing services to anyone in Southport, North Carolina and surrounding areas.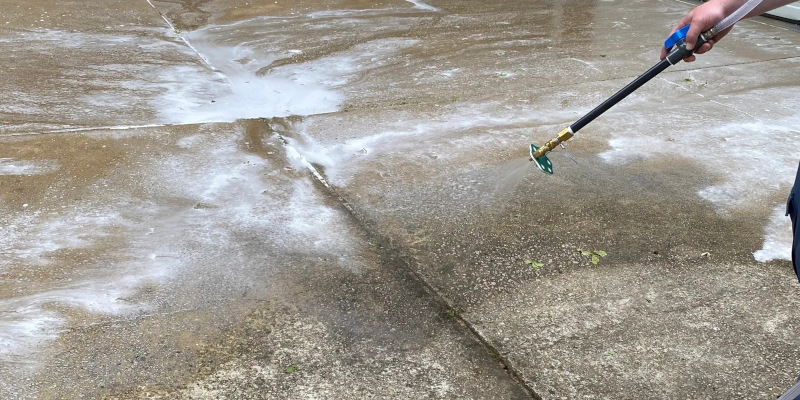 For the longest time, pressure washing was the preferred method of cleaning the exterior of a home because the jets of high water pressure were much more effective at cleaning the home than trying to scrub at it with soap and a sponge or attempting to make any difference with a simple garden hose. We have since realized that pressure washing uses such high pressure that it can often wear away your siding or peel it away entirely. The result also isn't very long-lasting.
The reason why pressure washing doesn't last long is because it doesn't kill the microorganisms that eat away at your siding and leave stains. Our preferred method of soft washing, however, does. Soft washing produces a more thorough, more effective, and longer-lasting clean. It utilizes a specialized cleaning solution that loosens and kills microorganisms like dirt particles, algae, mold, and mildew.
Once the soap has taken effect, we then wash it all away with a water pressure that is gentle enough to not cause any damage to your home, yet effective enough to leave your home clean and pristine. You won't get that same beautiful clean from a pressure washer or garden hose.
Your home deserves better than the damaging jets of a pressure washing. Choose the better option for your home and give us a call to schedule our soft washing services today.
---
At Pelican Prowash, we offer a superior alternative to pressure washing services in Southport, Chapel Hill, Cary, Apex, Holly Springs, and Wilmington, North Carolina.

Similar Services We Offer: