Our exterior office cleaning services address the root cause of dirt buildup to keep your building looking spotless.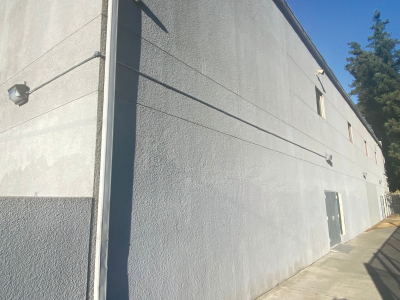 No matter what industry you are in, if you want to keep your business operation running smoothly, you will need to take good care of your facilities. Not only does a clean facility make a better first impression on your clients and promote productivity in your workers, but a well-maintained building will also last longer than a neglected one. Our team at Pelican Prowash offers thorough exterior office cleaning services to help you ensure your building looks its best and remains in excellent long-term condition.
Everyone knows a building will get dirty over time, but not everyone understands why. In most cases, the staining and dirt buildup you see on the exteriors of buildings is caused by contaminants such as mold, mildew, and algae, which trap dirt particles against the surface and create stains. Our exterior office cleaning services are designed to eliminate these contaminants, which produces a more thorough and long-lasting clean.
We will first treat your exterior with a specialized cleaning solution to kill these microorganisms. Then we'll spray the building with gentle water pressure to wash everything away and leave the surface looking like new. If you have questions about our exterior office cleaning services, simply reach out to our team to get the answers you are looking for.
We are proud to serve Wilmington, North Carolina and the surrounding areas, and we want to help you keep your business facility looking its best. If your office building has seen better days, we encourage you to give us a call to find out how to get started with our exterior office cleaning services.
---
At Pelican Prowash, we offer exterior office cleaning services in Southport and Wilmington, North Carolina.