Our soft washing services offer a more effective alternative to house pressure washing, and we encourage you go give them a try.
In our experience here at Pelican Prowash, many homeowners believe house pressure washing is the only game in town when it comes to exterior cleaning, but this is not the case. Not only is standard pressure washing not the only method for cleaning the exterior of your home, but it's not even the safest or most effective option. Our method of choice, soft washing, offers superior results, and unlike pressure washing, it will not damage your home in any way.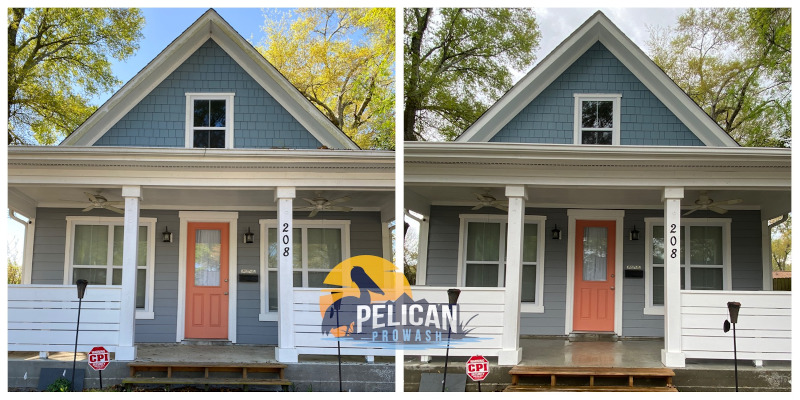 As the name suggests, soft washing uses much softer water pressure than standard house pressure washing. Most pressure washing equipment generates water pressure of over 1,000 PSI, and often closer to 4,000 PSI, which is strong enough to damage your home's siding, paint, or even concrete. The pressure used in soft washing is much gentler and will not put any part of your home at risk. The other key difference between house pressure washing and soft washing is that soft washing involves first treating the target surface with a blend of cleaning solutions designed to loosen grime and kill mildew, algae, and other contaminants. This produces a superior and longer-lasting clean than washing with water alone, and we highly recommend giving soft washing a try so you can experience the difference for yourself.
Our team is proud to serve Southport, North Carolina and surrounding areas, and we want to help you keep your home in great shape. If you want to know more about our alternative to house pressure washing, we encourage you to give us a call to consult our experts.
---
At Pelican Prowash, we offer a superior alternative to house pressure washing services in Southport, Chapel Hill, Cary, Apex, Holly Springs, and Wilmington, North Carolina.