Clean the exterior of your home without causing any damage.
When you schedule a cleaning for the exterior of your home, you want to look outside and see beautiful siding and bright walkways rather than peeling siding and chipped walkways. Pressure washing is a very popular method of washing the exterior of a home, but it's not always the best choice in all situations. Unfortunately, it can sometimes result in damaging your home more than cleaning it, and no one wants to see that. That's why we at Pelican Prowash prefer to offer soft washing services to the Wilmington, North Carolina area.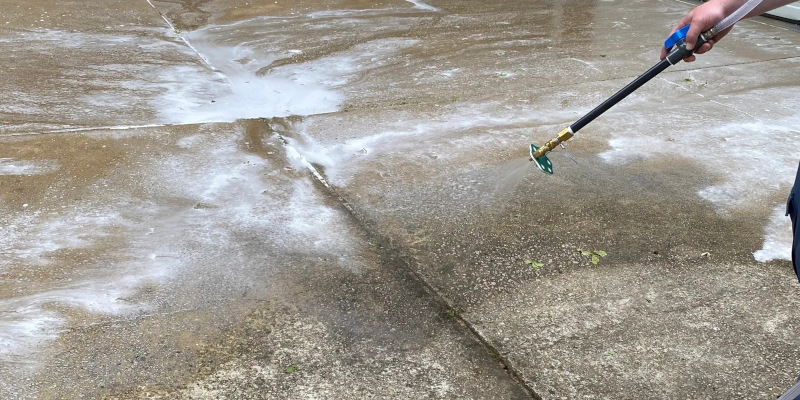 Pressure washing uses highly pressurized water to blast away any dirt, grime, or otherwise that may exist on the outside of your home. Spraying pressurized water on a surface might clear away some of the surface dirt, but it can also clear away some paint or siding while still not getting to the root of the grime.
Soft washing, on the other hand, does not use harmful blasts of water to clear away the buildup of grime. We understand that the grime is made up of microorganisms like mold, mildew, and algae, so we first apply a cleaning solution that effectively eliminates those microorganisms. Once the chemicals have taken effect, we use a soft water pressure to clear away all the soap and grime.
Unlike pressure washing, the water pressure we use with soft washing is gentle enough to be safe against any surface area on the exterior of your home while also being effective enough to leave the exterior of your home nice and clean. Avoid the potential damage you can cause with pressure washing the exterior of your home and choose soft washing instead. Give us a call to schedule our services today.
---
At Pelican Prowash, we offer a superior alternative to pressure washing services in Southport, Chapel Hill, Cary, Apex, Holly Springs, and Wilmington, North Carolina.
Similar Services We Offer: