We offer the gentle cleaning method you need for your brick surfaces.
Houses, walkways, or other exterior surfaces made of brick are unparalleled in their beauty. They're also surprisingly durable and low maintenance, but it's still important to clean them from time to time to preserve their appearance and longevity. If you need brick cleaning in Wilmington, North Carolina or surrounding areas, we're the company to turn to at Pelican Prowash. Where other companies are content to risk damage to your brick surfaces through pressure washing, we know of a better way to ensure your brick stays in the best possible condition.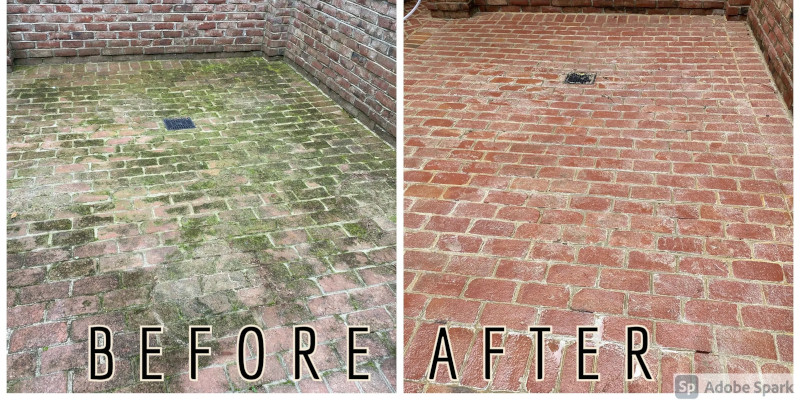 When we provide brick cleaning, we use the soft washing method. This is a gentle approach that won't harm your brick because high pressure isn't a factor. Instead, we use water-based, biodegradable soaps that are designed not only to break down dirt and insect webs, but also kill organic contaminants like mold, mildew, algae, or bacteria that may be growing on your brick.
As a result, these substances won't return any time soon, so you'll enjoy better results for a longer period than you would with traditional pressure washing. What's more is that soft washing uses far less water than pressure washing, and it won't harm the environment. We'll even pre-wet your plants to protect them from absorbing our cleaning solutions.
As SoftWash Authorized Professional who place particular importance on continuing our education with SoftWash Systems, we're the professionals you can trust to clean your brick. Contact us today to book your on-site consultation for brick cleaning. We look forward to assisting you.
---
At Pelican Prowash, we offer brick cleaning services in Southport, Chapel Hill, Cary, Apex, Holly Springs, and Wilmington, North Carolina.