Turn to our team to get the exterior house cleaning services you need to keep your home in great condition.
Our team at Pelican Prowash knows your home is important to you, and we want to help you keep it in great shape. While there are many things you will need to do to maintain your home, one of the most important is to keep the exterior clean. The staining you often see on your siding is typically caused not by dirt, but by contaminants like mildew and algae, and it will damage your exterior if it's left to linger for too long. Fortunately, our team offers expert exterior house cleaning services designed to eliminate these contaminants, keeping your home safe from damage and producing a thorough, long-lasting clean.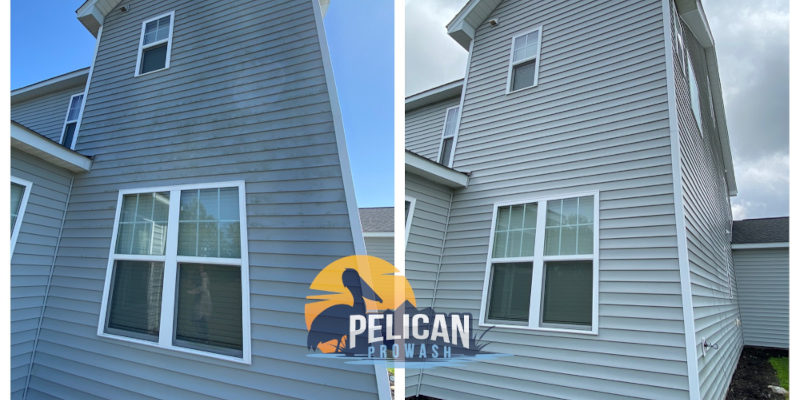 For our exterior house cleaning services, we use a method called soft washing. The first step in this method is to treat the target surface with a specialized cleaning solution designed to loosen dirt and grime and to eliminate any microorganisms such as mildew. Then, once this solution has had time to get to work, we will spray your home with water, using light, gentle pressure, to wash the solution, dirt, and contaminants away. This method is much gentler on your exterior than standard pressure washing, and it produces a better, longer-lasting clean.
We are proud to serve Wilmington, North Carolina and surrounding areas, and we want to help you take the best care of your home. If your home is looking dull or grimy, simply give us a call to get our exterior house cleaning experts on the job.
---
At Pelican Prowash, we offer exterior house cleaning services in Southport, Chapel Hill, Cary, Apex, Holly Springs, and Wilmington, North Carolina.
Similar Services We Offer: