Our team offers excellent concrete cleaning services to help you keep your concrete in great shape.
Although concrete is renowned for its toughness and durability, it will still undergo the same wear and tear as any other material. If you want to keep your concrete structures in great condition in the long term, you will need to keep them clean, and our team at Pelican Prowash is here to help you do that. We offer the through concrete cleaning services you need to keep your concrete free of dirt and grime, as well as to protect it from contaminants such as mold, mildew, and algae.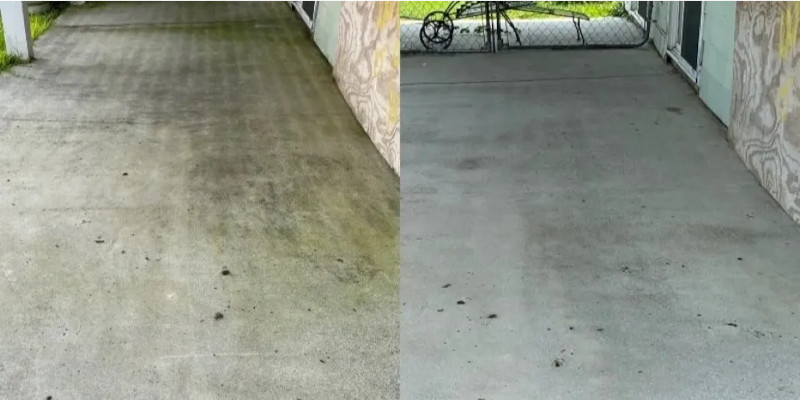 Our method of choice for concrete cleaning is known as soft washing, and it differs from standard pressure washing in some important ways. First, soft washing uses much lower, gentler water pressure than the traditional method–the pressure used in standard pressure washing is often in excess of 3,000 PSI, which is strong enough to damage concrete, while the pressure used in soft washing caps out at under 100 PSI. Second, soft washing involves first treating the target surface with a blend of cleaners designed to eliminate any mildew, algae, or other contaminants present. This makes the grime easier to remove, and produces a more thorough, long-lasting clean than washing with water alone.
We are proud to sever Wilmington, North Carolina, as well as the surrounding areas, and we want to help you keep your concrete in great shape. If you are looking for effective, reliable concrete cleaning services, just give us a call to find out what we can do for you.
---
At Pelican Prowash, we offer concrete cleaning services in Southport, Chapel Hill, Cary, Apex, Holly Springs, and Wilmington, North Carolina.