We can come and clear grime off your driveway's surface.
While you probably don't think about it much at the time, you use your driveway multiple times per day, which means a problem with your driveway can seriously interrupt your routine. Fortunately, our team at Pelican Prowash has the right experience to help you keep your driveway in great condition so you can continue to use it for years to come. We offer thorough driveway cleaning services to remove any dirt, grime, or other contaminants and prevent them from damaging your concrete.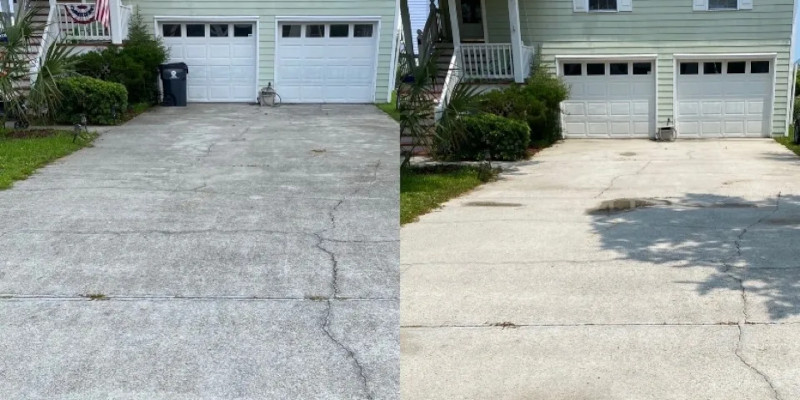 When it comes to driveway cleaning, many companies use standard pressure washing as their method of choice, but our team uses soft washing instead. For those who are unfamiliar with the soft wash process, it involves first applying a specialized mix of cleaning solutions to the surface, which loosen the dirt and grime to make it easier to remove. This mixture is also designed to kill any mold, mildew, algae, or other harmful microorganisms present, which prevents them from eating into the driveway. Once the cleaning solution has had time to get to work, our team will spray down the driveway using light, gentle water pressure, washing everything away and leaving your concrete looking immaculate. This method is not only gentler on your driveway than standard pressure washing, but it also produces a more long-lasting clean.
Our team is proud to serve Wilmington, North Carolina and the surrounding areas, and we want to help you keep your driveway in excellent condition. If you are interested in our driveway cleaning services, we encourage you to give us a call.
---
At Pelican Prowash, we offer driveway cleaning services in Southport, Chapel Hill, Cary, Apex, Holly Springs, and Wilmington, North Carolina.