Trusting our team for fence cleaning will help your property look good and stay secure.
Having a fence to protect your residential or commercial property is great, but keeping it clean can be a real challenge to try to tackle on your own. Fence cleaning is essential if you want to keep it in good condition, but the idea of heading out into the sun with a bucket and scrub brush is hardly appealing. Here at Pelican Prowash, we provide professional fence cleaning services that take the worry and the hassle out of getting a clean fence, whether it's a small residential picket fence that's mostly ornamental or a large commercial one designed to keep people from intruding.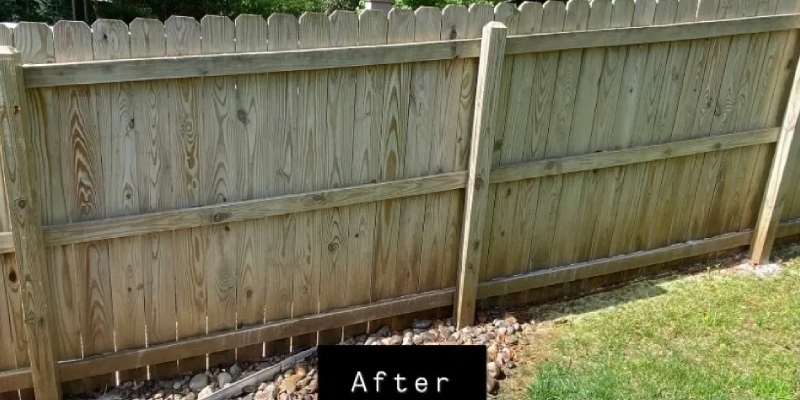 We use the soft washing technique for all our fence cleaning services because we understand that no matter how sturdy your fence is, it still needs to be treated with care. Soft washing is a highly effective alternative to power washing, providing all the same benefits and then some, all without the risk of damaging your property. Instead of relying on high-pressure water, soft washing gets its cleaning power from specially formulated cleaning solutions that are tough on grime but gentle on exterior surfaces.
Our cleaning solutions can break down contaminants like mold, mildew, algae, lichen, moss, bacteria, and more. They target organic contaminants at their root and eradicate them, leaving the surface of your fence not just clean but sanitized as well. The results of our fence cleaning services can last between four to six times as long as the results of power washing, saving you money on repeat services as well as premature fencing replacements caused by the pressure of a power washer.
If you're tired of looking at a dirty, dingy fence, contact our team to schedule a fence cleaning service today. We offer custom quotes made just for your specific property, and we proudly serve customers in Wilmington, North Carolina and surrounding areas.
---
At Pelican Prowash, we offer fence cleaning services in Southport, Chapel Hill, Cary, Apex, Holly Springs, and Wilmington, North Carolina.