Eliminate buildup from your siding.
Your siding covers a huge portion of your home's exterior, so it has a big effect on your home's curb appeal. When streaks of dirt, patches of mold, grime, and other contaminants start building up on your siding, it's hard to look past these imperfections and focus on the appearance of the rest of your house. If you're tired of your siding looking worn out and dirty, siding cleaning can make a world of difference.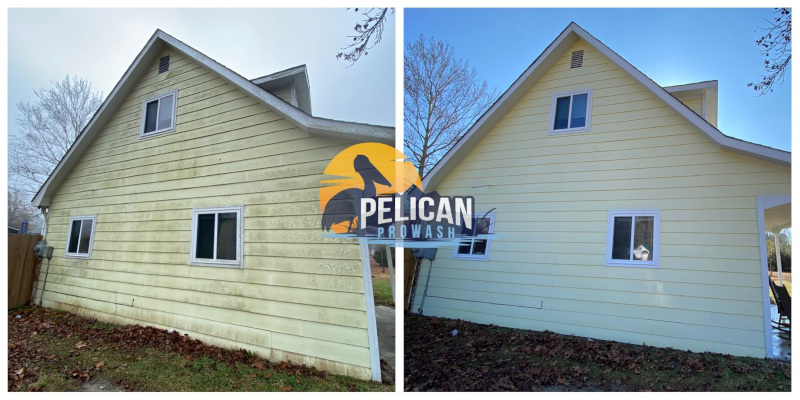 At Pelican Prowash, we provide siding cleaning services throughout the Wilmington, North Carolina area. However, we don't pressure wash siding. Instead, we use a process known as soft washing. This is a form of exterior cleaning that is gentle on surfaces but tough on dirt, grime, mold, algae, and other contaminants that can build up on exteriors over time.
When we come and clean your siding, we will use a combination of low-pressure water and cleaning solutions to emulsify the buildup on your siding and clear it away at its source. Our methods eliminate buildup completely, so you don't have to worry about the buildup coming back anytime soon. On top of this, soft washing won't harm your siding, so you don't have to choose between preserving your siding and keeping it clean.
We're excited to show you what kind of results we can get for your home with our siding cleaning services. Contact us today to learn more about the soft washing process and to get an estimate for your home.
---
At Pelican Prowash, we offer siding cleaning services in Southport, Chapel Hill, Cary, Apex, Holly Springs, and Wilmington, North Carolina.